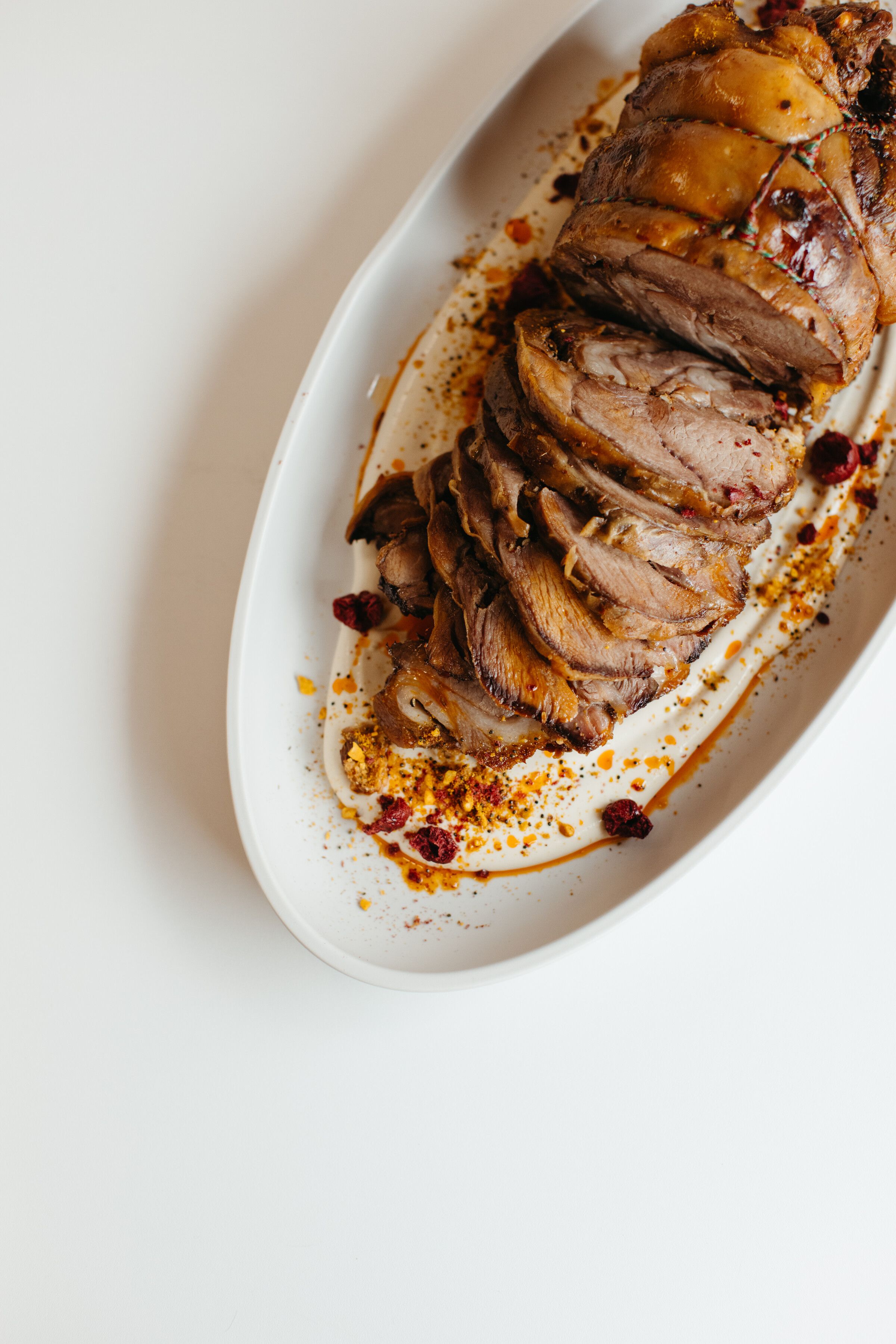 Protein - Slow Roasted Lamb Shoulder
$80.00
Out of stock
Slow roasted lamb shoulder with tahini yoghurt, dukkah and fresh herbs.
Our protein options are designed to be collected on Christmas Eve and stored in your fridge overnight, ready to be heated, garnished and served on Christmas Day.

Serves 6 as main protein, or 8 with a variety of options.
Approximately 1.5kg.
Available for pick-up between 10.00am-2.00pm on Saturday 24th December 2021.
Our doors close at 2pm on the dot, any uncollected orders will be donated. It is Christmas Eve and our team deserve to finish on time, we appreciate your co-operation.
No items on our Christmas menu are available for delivery.
No cancellations or refunds so please select carefully.
SKU: 10000-24