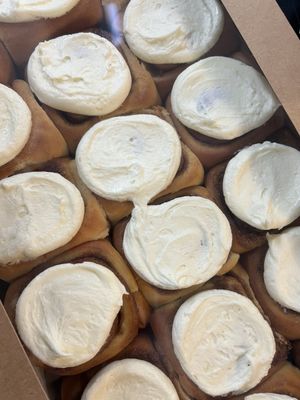 Ready to bake CINNI BUNZ 6 pack
$45.00
A 6 pack of our famous cinni bunz, rolled and ready to bake at home, with enough cream cheese icing on the side to go around.
Comes in a foil tray, you just need an oven and your house will be waking up to the smell of fresh cinni bunz on Xmas morning. Instructions provided.
Cinni bunz need to be kept cold until you are ready to start the baking process, please pack in chilly bin if travelling.
Available for pick-up between 10.00am-2.00pm on Sunday 24th December.
Our doors close at 2pm on the dot, any uncollected orders will be donated. It is Christmas Eve and our team deserve to finish on time, we appreciate your co-operation.

No items on our Christmas menu are available for delivery.

No cancellations or refunds so please select carefully.
SKU: 10000-4